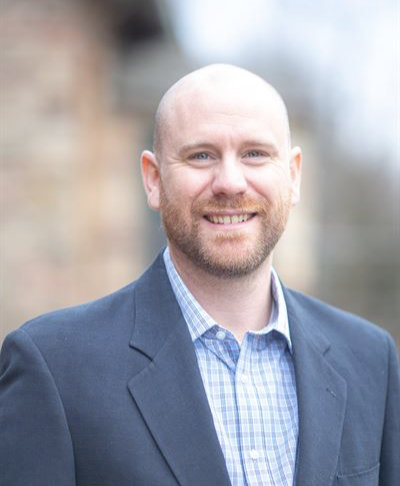 T. Shawn Ausel
Shawn Ausel is a licensed professional engineerand certified bridge safety inspector with over 20 years of experience in civil and structural engineering. After high school, Shawn enlisted in the US Army where he was stationed in Germany and spent much of his spare time taking courses with the University of Maryland European College and traveling throughout western Europe. Using the GI Bill, Shawn graduated with a B.S. in Civil Engineering from Pennsylvania State University. From there, Shawn worked for a consulting firm where he had the opportunity to design large interstate DOT bridges and gain bridge inspection experience. After deciding to move back to his hometown for a while, Shawn worked for the District-1 bridge unit at PennDOT (where they also allowed him to intern) where he oversaw the design for dozens of bridge and bridge preservation projects. In 2009 and 2010, he was selected to be the structural engineering advisor for the Marine Corps command-element-headquarters in Camp Leatherneck, Afghanistan. There he had the opportunity to serve alongside Marines at several of the battalion and company sized bases assisting with base expansion and bridge repair plans. Following his wife Janet, Shawn moved to the mountains of North Carolina in 2011 where he gained experience working for NCDOT as a consultant. Here he served in roles such as construction engineering and inspection (CEI), bridge design engineer, safety inspector of in-service bridges (NBSI) and railroad bridge design engineer for CSX. Currently, Shawn oversees the day-to-day operations of Areté Engineers and enjoys inspecting bridges and reviewing structural engineering projects. He is currently licensed in fifteen states including North Carolina and most of the southeast. He lives in Boone, NC with Janet and sons, Jonathan and Zachary.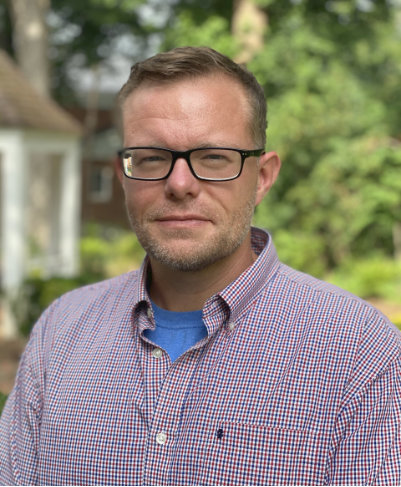 Adam Felmlee
Adam is a licensed professional engineer with over 15 years of experience in manufacturing, design, and structural engineering in the communication, residential, and transportation industries. He has extensive experience with both private companies and government agencies. Adam has successfully complete the FHWA-NHI-13005 Safety Inspection of In-Service Bridges course.
Adam graduated with a Bachelor's of Science in Mechanical Engineering from Cedarville University, Cedarville, OH in 2004. After graduation, he worked in the manufactured housing industry and become familiar with the aspects of residential engineering. From 2006 to 2015, Adam was an engineer and engineering manager at a small and growing manufacturing company in the communications industry.
Adam began working with Areté Engineers part-time in 2014, and became a full-time member of the Areté Team in 2016.  During this time, has prepared plans and calculations for many NCDOT post-award construction projects including: demo and erection, retaining walls, bridge deck overhangs, maintenance and protection of traffic, and bridge jacking. Adam has successfully complete the FHWA-NHI-13005 Safety Inspection of In-Service Bridges course and works as a Bridge Inspection Team Leader.   In addition to DOT work, he has experience with some more specialized projects. These projects have included structural engineering using fiber glass reinforced polymer (FRP). In particular, Areté Engineers has designed and fabricated an 80-foot FRP pedestrian bridge for the Julian Price Memorial Park on the Mountain to Seas trail.
Adam lives in Lenoir, NC with his wife (Leah) and 4 children Acacia, Titus, Arlee, and Amelia. Adam is a licensed professional engineer and certified bridge safety inspector.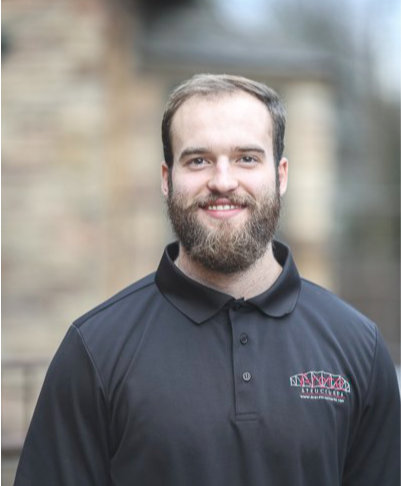 Turner Trivette
OPERATIONS MANAGER
Turner began working with Areté Structures in 2018 and is responsible for the fabrication and delivery FRP pedestrian truss bridges and stringer bridges, with lengths ranging from 25-feet to 80-feet. Turner also plays a role at our sister company Areté Engineers, where he has prepared plans for various construction/rehabilitation projects including residential and bridge construction, worked as a bridge inspector, and developed structural assessment reports. 
Turner graduated from Appalachian State University in 2017 with a B.S. in Construction Management and a minor in Business. He developed a strong interest in the construction industry while attending Watauga High School, where he gained experience in residential construction, metal fabrication, and worked on various projects under Watauga's construction program. In addition to Areté, Turner is a Ski Patroller at Appalachian Ski Mountain where he enjoys skiing and keeping people safe.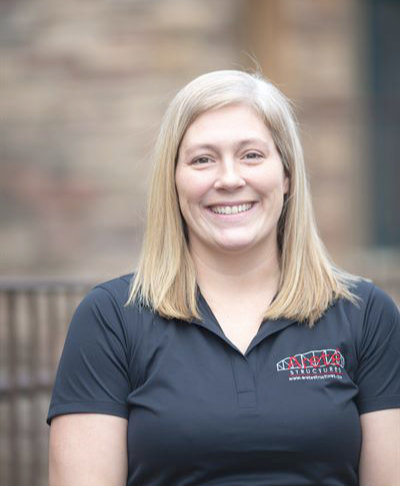 Leah Felmlee
SALES ASSISTANT
Leah Felmlee is a 2003 graduate of Clarion University of Pennsylvania with a Bachelor's degree in Communication.  After graduating from college Leah began work in Milford Delaware as an Account Executive for The Light FM Christian radio station.  She then went on to work as an account executive at The WORD FM in Pittsburgh, Pennsylvania.  At both radio stations Leah worked closely with clients that wanted to grow their business through the avenue of Christian Radio Advertising.  Leah also built and maintains an existing account base for Ducarle Enterprises an automotive undercoating company based out of Butler, Pennsylvania.  After moving to North Carolina with her husband and children Leah began work with Arete' Structures in the sales department.   Leah enjoys working with contractors, landscape architects, and trail builders helping them to see the value of using prefabricated fiber reinforced polymer bridges on their trail projects.  At Arete' Leah can help the customer understand where they will see cost savings in the installation process and the life span of the product. Leah lives in Lenoir North Carolina with her husband and 4 children.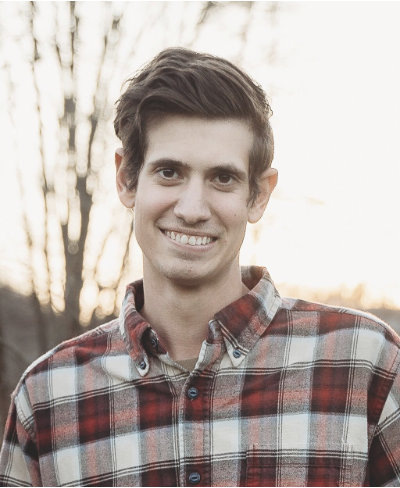 Jack Hertzfeld
fabricator
Jack is a fabricator for Areté Structures who works in the manufacturing of FRP pedestrian bridges. Jack began working for Areté Structures in 2019 playing an essential role in bridge production. He has worked on several successful bridge projects including the Grandfather Golf and Country Club project where he participated in the fabrication and delivery of 5 FRP bridges. Jack is a licensed drone operator and also assists Areté Structure's sister company Areté Engineers with the inspection of DOT road bridges when needed. 
Jack graduated from Appalachian State University in 2018 with a B.S. in Sustainable Development. He is interested in making things and spends down time doing various shop improvements. Jack lives in West Jefferson North Carolina with his wife Kayla and daughter Kate.