Pedestrian bridges are so much more than a crossing structure or accessing a previously inaccessible location. Bridges offer us a way to connect to communities, other people, and nature. With those benefits in mind, pricing and structural commitments need to be made once you begin a bridge project.
This article will explore the advantages and disadvantages of pedestrian bridges while exploring bridge design options to help determine if a pedestrian bridge is right for you.
6 Advantages of Pedestrian Bridges
Bridges can bring people together, connect different communities, add an artistic element to the outdoors, and help explore nature more quickly.
Here is a list of the advantages a pedestrian bridge offers.
Allow access to stunning views.
Enhance nature's beauty.
Ensure safer crossings over high traffic roadways, railroads, etc., in urban/peri-urban areas.
Increase accessibility to anyone who is disabled.
Offer year-round access to frequently flooded areas or ephemeral (seasonal) streams.
Provide access to previously inaccessible lands for backpacking, hiking, mountain biking, horseback riding, etc.
3 Disadvantages of Pedestrian Bridges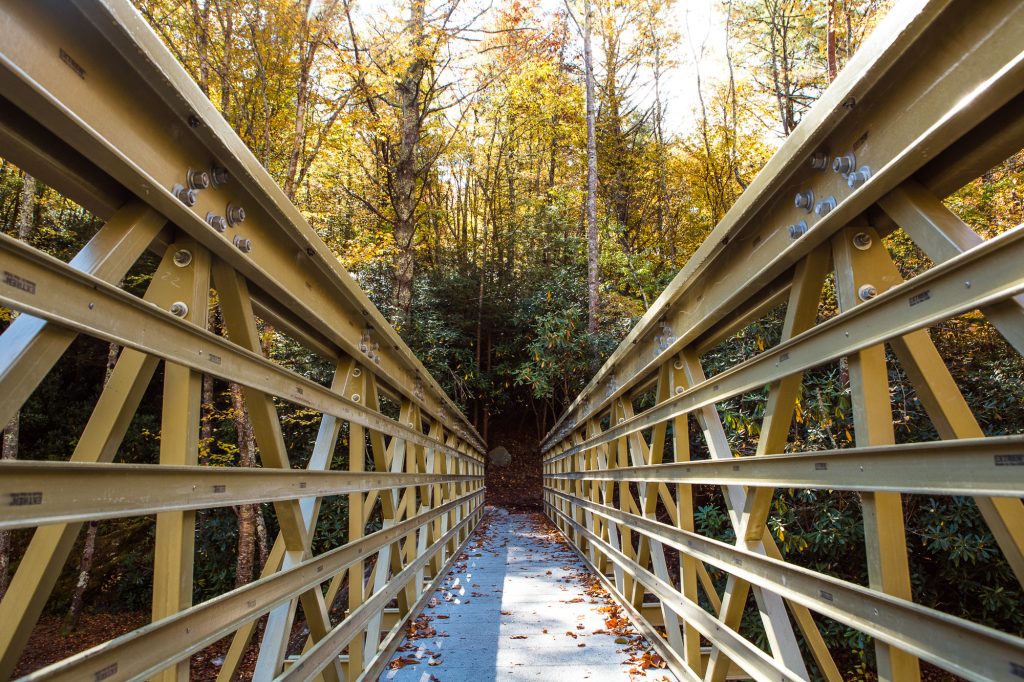 When considering a pedestrian bridge, you will need to determine your budget and the structural design.
Here is a list of the disadvantages of a pedestrian bridge.
Difficult or costly to implement in remote areas.
Increase cost in urban areas if the bridge requires long ramps for accessibility.
Limited access for bridge maintenance and can prevent larger vehicles from crossing the bridge (if it wasn't included in the bridge's design).
Details to Consider for a Bridge
To determine if a pedestrian bridge is a suitable choice for you, consider the following bridge factors.
Dimensions and strength
Environmental concerns
Lifespan vs. cost
Bridge Lifespan Vs. Cost
There is a trade-off between the upfront bridge cost and the life-space of the bridge. You will have to choose from a higher upfront bridge cost with less maintenance and longer life or a lower upfront cost, but the bridge will need ongoing maintenance and you will replace it sooner.
Fiber Reinforced Polymer (FRP) Bridge 
FRP is a lightweight material that can provide easy access to remote areas. It may have a higher upfront cost but is durable, requires minimal maintenance, and will have a 100+ year lifespan. Learn more about FRP bridges here.
Steel Bridge
Steel bridges also have a long lifespan; however they are extremely heavy. Steel bridges are difficult to build or assemble on an interior trail system which leads to much higher installation costs.
Wood Bridge
A bridge constructed of wood might be your least expensive option. However, wooden bridges need frequent maintenance and the bridge lifespan may only be about 30 years.
Bridge Environmental Factors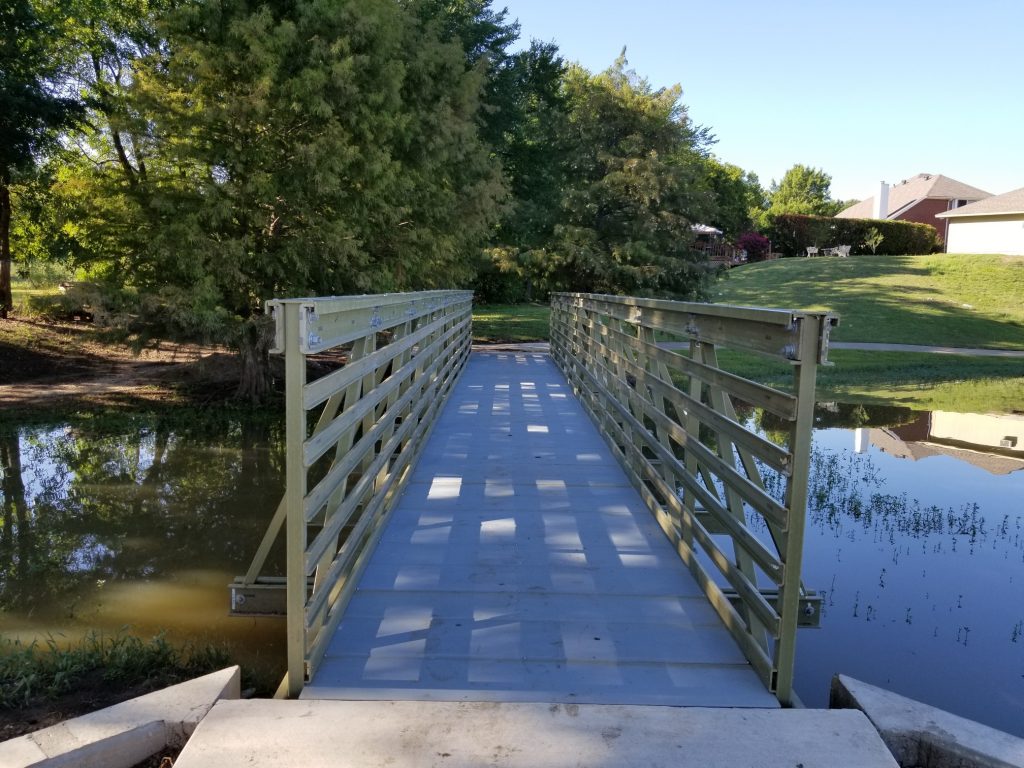 Understanding the bridge's natural landscape will help determine the final cost and difficulty involved in installing a bridge. Landscape factors to consider are:
Will the bridge need to cross over a body of water?
Will the bridge need to cross over a highway?
Will you need a geotechnical analysis?
Will you need to conduct a flood study?
Will you be able to transfer the bridge parts and tools without much difficulty?
Bridge Dimensions and Needs
You will need to determine the needs and purpose of the bridge. Those factors will help to determine the total size and how much support the bridge will need. As a reminder, all Areté bridges are always designed using the Allowable Stress Design (ASD) Method with a minimum safety factor of 3.
Here are a few questions to help you determine your bridge needs.
What height, length, and width does the bridge need to be?
Will the bridge only accommodate foot traffic?
Will the bridge need to support bikes, golf carts, or motorized vehicles?
Will the bridge rail heights need to be adjusted to maintain nature views?
What is the total weight the bridge needs to hold?
Overall Advantages and Disadvantages of Pedestrian Bridges
Pedestrian bridges provide opportunities to connect people, communities, and nature. Understanding your bridge's purpose will help to determine the price and structural commitments needed. Thoroughly review and research all bridge options to ultimately determine if a pedestrian bridge is right for you.
Contact Us if You're Ready for a Quote
When you're ready for a bridge quote, reach out to the Areté Structures team. We will work with you during the planning and design process. Contact the Areté team here.