Pedestrian bridges can add a functional element and personality to a landscape. Learn about how important bridges are in our blog post, Importance of a Pedestrian Bridge. Knowing and recognizing the different types of pedestrian bridges can help you determine your project's best bridge type.
The Different Types of Pedestrian Bridges
Understanding the different structural bridge types will help make sure the bridge fulfills its purpose.
Below are the 3 most common types of pedestrian bridges.
#1 – Truss Bridges
Truss bridges can be built in almost any type of landscape and can range in size from 30 feet to 200 feet. Their design can accommodate pedestrians, cyclists, and vehicles. Truss bridges are an ideal solution for long-span bridges.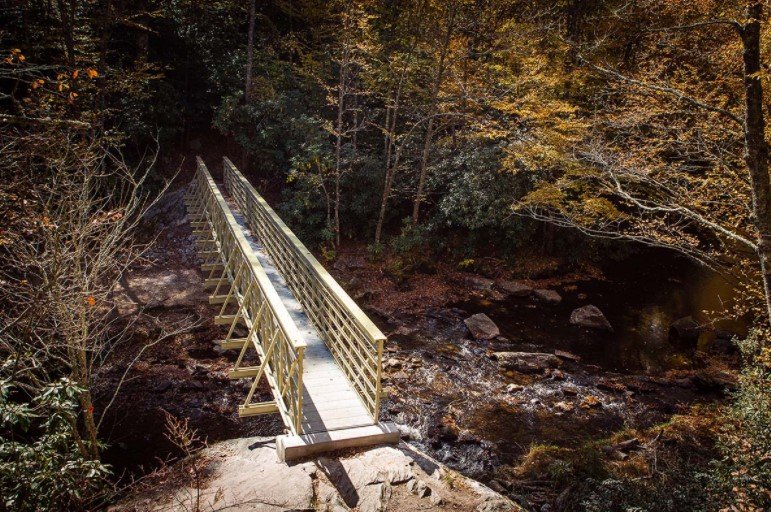 #2 – Beam Bridges
Beam bridges, also known as girders, are ideal for shorter-span bridges. A side railing/handrail isn't structurally necessary for a beam bridge. You can add a rail for safety or aesthetic purposes.
#3 –Suspension Bridges
Suspension bridges are long-span bridges and require significant design and construction resources. These types of bridges usually take a few years to plan and build.
Different Uses for Pedestrian Bridges
Pedestrian bridges can be used for a variety of purposes. Understanding the bridge's location and purpose will help to determine the best bridge type.
Here are a few most popular pedestrian bridge uses:
Foot Bridges
Footbridges are best used for short bridge spans and designed for pedestrian use only. This durable bridge can have a high or low structure design.
Trail Bridges
For remote or hard-to-reach places, a trail bridge is a perfect option. They provide an effective passageway through a forest area, making it a safer option for walkers, bicyclists, and hikers.
Parks & Recreation Bridges
These bridges make exceptional landscape designs. They can form an easy pathway to connect walkers and bicyclists to different areas in the community.
Landscape Bridges
Landscape bridges can be added to personal homes or public spaces to enhance outdoor scenery. They preserve the land while adding a design element.
Material Selection
After considering the pedestrian bridge's type and location, you will need to review the material selection. Be sure to select bridge material that offers long-lasting durability and requires minimal to no maintenance.
Some bridge materials you could use, include:
Fiber-reinforced polymer (FRP)
Steel
Wood
Aluminum
Learn about our Pedestrian Bridges
Now that you have an understanding of the different types of pedestrian bridges (truss, beam, and suspension), let the Areté Structures team help you move forward with your project. We will work with you through the process of selecting the bridge's structure, bridge material, and bridge design to fit your needs best. 
Contact the Areté Structures team to start your pedestrian bridge process today!