When it comes to building a bridge, many factors ultimately determine the bridge cost. Whether you are a Park and Recreation Project Manager, a Structural Engineer, or a business owner, this article will help you to better understand some of the costs of building a bridge.
Expected Costs of Building a Bridge
When it comes to building a pedestrian bridge, many factors ultimately determine the bridge cost. The bridge material determines the cost, size, intended use (i.e., only pedestrian or light vehicle traffic), safety, labor required, and location.
In general, the average price of a 20 linear foot fiber-reinforced polymer Truss Bridge is $10,000. Please note that is an average cost estimate. You will need to address the many design considerations to determine the total cost. And when it comes to bridge cost, the price is broken down into cost per foot.
Here are some bridge design elements to keep in mind when starting to determine the cost of building a bridge.
Type of Material
Please be aware that the type of material selected will significantly impact the bridge's upfront and long-term cost. The three common bridge materials are wood, steel, and FRP.
Wood
Wood is usually the least expensive upfront cost material. Unfortunately, a bridge constructed entirely of wood will need regular maintenance. The design life may be as few as 25-50 years.
Steel
A steel bridge may last longer before it needs restoring or rebuilding. Steel is strong and durable, but very heavy and subject to corrosion. Depending on the bridge location, though, a steel bridge can be more challenging to construct as it requires heavy equipment during construction of the bridge. Access for heavy vehicles becomes a logistical challenge especially for remote trails, which creates a higher cost.
Aluminum
An aluminum bridge is durable and corrosion resistant. It is lighter than steel, but still requires heavy equipment during construction of the bridges. Aluminum can be susceptible to fatigue cracking. Aluminum's shiny appearance is not typically a desirable characteristic of a pedestrian bridge.
Fiber-reinforced polymer (FRP)
An FRP bridge requires minimal maintenance and is light and durable. FRP bridges may have a higher upfront cost; they will cost the least amount in the long-term because they can last much longer. Prior to requiring maintenance or replacement, an FRP bridge has a design life of 100 years.
Bridge Design (Size and Intended Use)
The type of material selected and how much is needed play a large factor in the cost. Ultimately, the design constraints will dictate the configuration of the bridge.
Design constraints include:
How much distance will need to be spanned (i.e. the width of a river – Does the bridge need to support the middle of the river?)
The bridge's width will be determined by whether it needs to accommodate pedestrians or horses, golf carts, maintenance vehicles, etc.
The choice to bridge decking and handrails.
Bridge Safety
Bridges must be designed using National AASHTO Standards and keep safety factors part of the design. Sometimes this might result in trade-offs, changing aesthetics preferences for safety features needed.
Labor and Equipment Costs
Understanding how much labor is needed to assemble the bridge can determine the budget amount required. Once labor costs are determined, keep in mind how you transport the materials to the bridge site and what assembling equipment is needed. A straightforward bridge design might reduce the labor and equipment costs required.
Associated Costs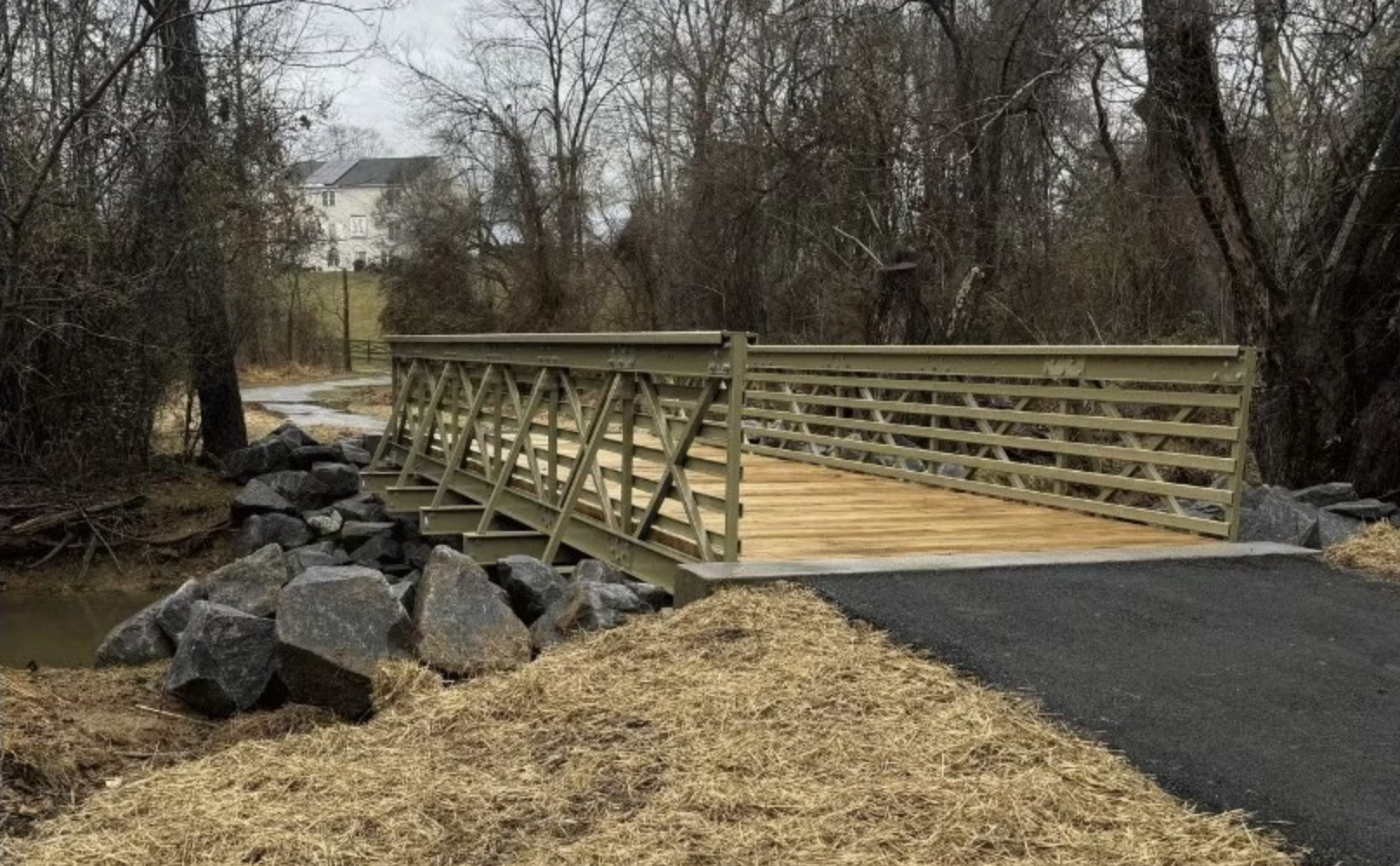 While the above-included information is associated with the actual cost of building a bridge, there are other costs to consider.
Bridge Abutment Design
The support system for the ends of the bridge must be designed and installed.
Environmental Studies
Understanding the environmental constraints will help determine what else may be needed to include in the bridge design. To best understand what is required, you may need to conduct a geotechnical analysis or a flood study of the land.
Bodies of Water
Building the bridge over a body of water will play a factor in the design costs regardless of size.
Are you Ready to Request a Quote?
When it comes to building a bridge, the bridge size, the material selected, safety concerns, labor requirements, and other associated costs will ultimately determine the bridge cost. So if you're ready to start your bridge project, contact us. The Areté Structures team will work with you to assess your bridge requirements and provide you with a quote on your next bridge project!