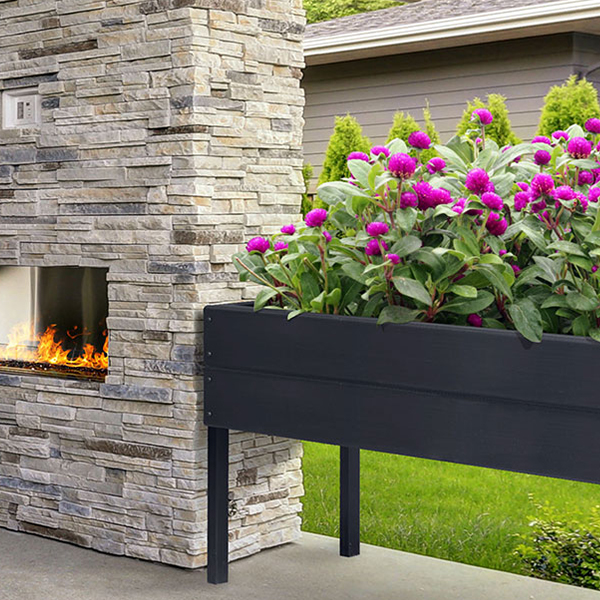 What is an FRP Raised Garden Bed?
Is it right for your landscape?
Raised garden beds (or commercial planters) provide more to a landscape than simply showcasing flowers or plants. Custom raised garden beds are designed and built for each unique landscape. Select from unlimited sizes, heights, and shape options to escalate your landscape's appearance.
The Areté Structures, fiber reinforced polymer (FRP) garden beds provide a significant advantage that other garden materials lack. FRP is an extremely durable material that's weather, rot, and corrosion-resistant. Our FRP-raised garden beds will last a lifetime with minimum maintenance, unlike other materials.
FRP Raised Garden Bed Features
Chemical Free – Zero chemicals drain into the soil.

No VOCs (volatile organic compounds).

Maintenance Free – Ensures luxury performance with a 15-year guarantee.*  
Drain Technology – The drain system is made for gravel and underlayment material, creating a nurturing home.
Yield Increase – Raised beds help reduce potential pest problems.
Withstand the Elements – Weather, rot, and corrosion resistance to the elements.
Vibrant Colors & Sleek Designs that Bring a Landscape to Life!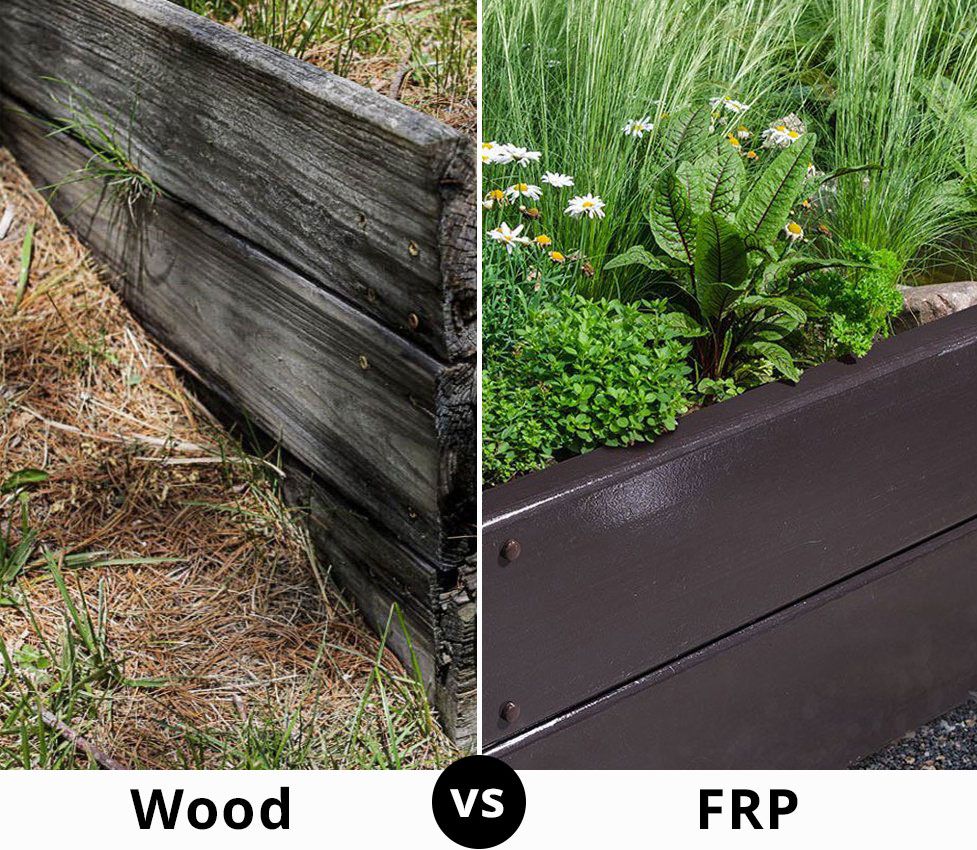 Custom Design Options
The Areté Structures team will work with you to custom design the raised garden beds for your project.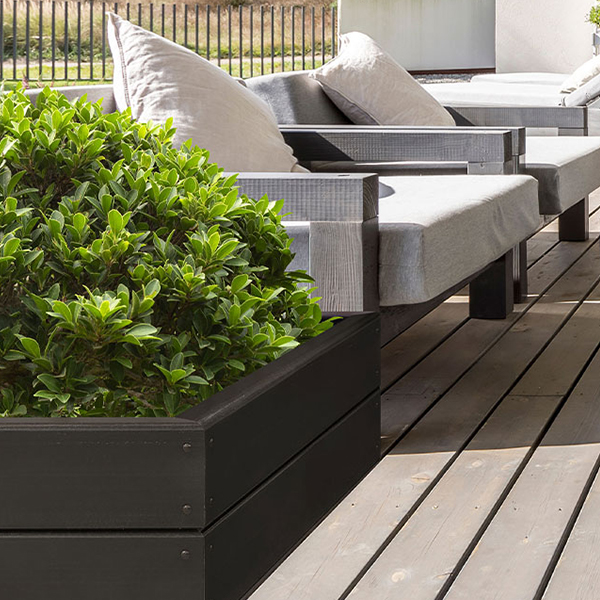 Select from numerous options for:
Sizes

Heights

Shapes 

Colors

Stackable layers
FRP Bed Parts
At Areté Structures, our FRP bed components are made in Bristol, Virginia, by our preferred FRP partner, Strongwell Corporation. Strongwell is the oldest and largest FRP manufacturer in the United States.
Assembly Ease
The raised beds ship with prefabricated parts, components, and easy-to-follow instructions. Once your garden bed(s) arrive on-site, it's ready to assemble. Quickly and easily build the garden beds by using unskilled labor and handheld tools.
FRP Custom Raised Garden Bed Examples
We Can Help with Your Next Landscaping Project
We'll work alongside professional landscapers, designers, and architects to customize raised garden beds to fit the landscape's design.
Contact us to get started.
*This warranty shall be limited to the repair or replacement of structural defects and shall not include liability for consequential or incidental damages.
The Ideal Solution for Any Landscaping Project!