Areté Structures supplied 5 FRP I-beam stringer trail bridges for the Crater Lake National Park in 2019.  These bridges were Olive Green in color with wood decking and curbing; varying in length from 15' to 24' and up to 6ft wide.  Bridge components were small and easily transportable weighing less then 150lbs per piece.  All bridge kits were bundled together by the Arete' team in Boone North Carolina and delivered to the beautiful state of Oregon. Unlike our traditional stringer bridges, the Crater Lake National Park staff installed false timber stringers on the outside of the bridge to hide FRP.  This is a great way to give a natural look to a bridge that is going to last decades!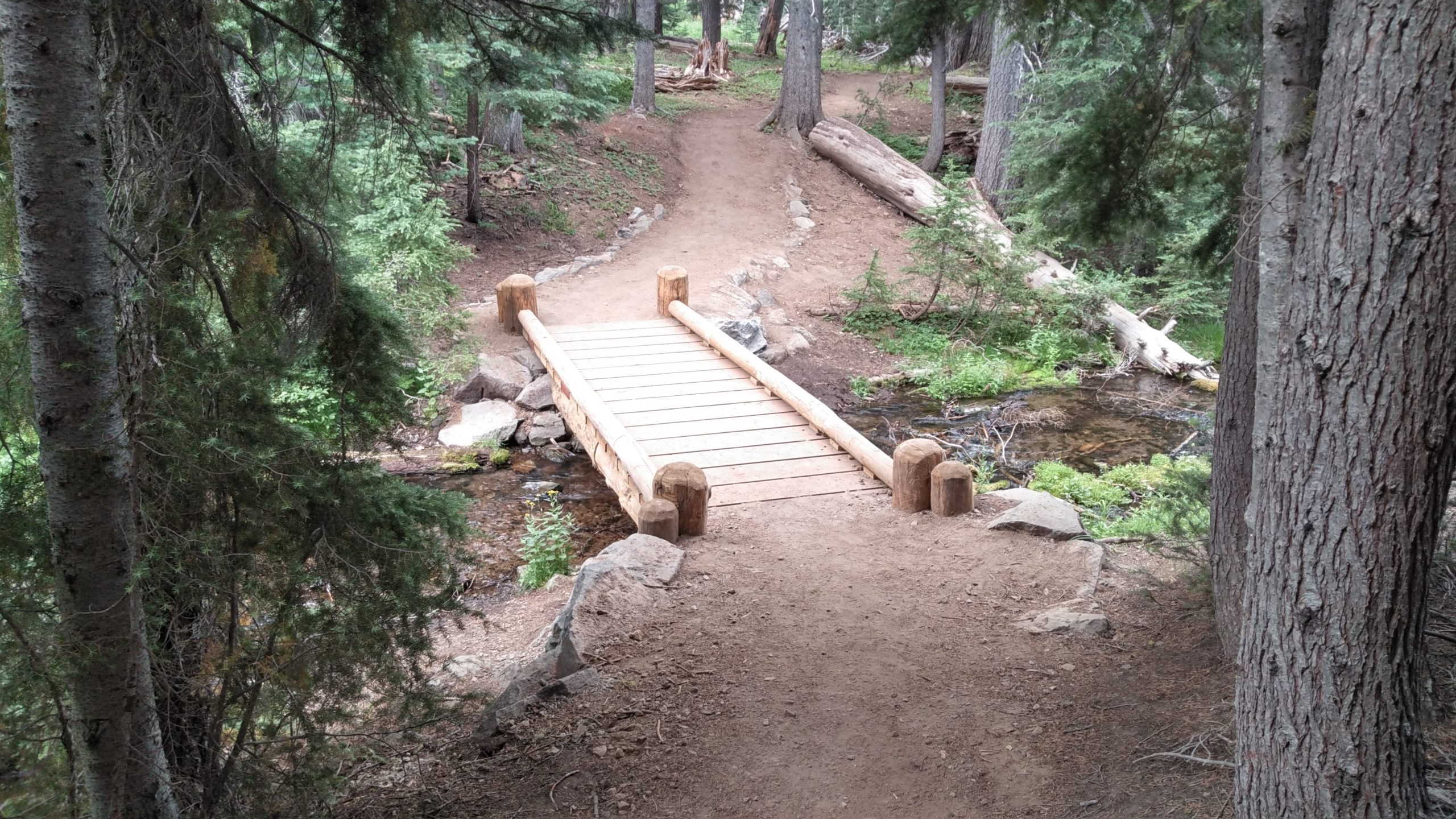 FRP BRIDGE DESIGN
Simple span FRP I-beam design
Bridge Spans

15'x5'
16'x5'
18'x5'
21'x5'
24'x6'

Strongwell EXTREN® 500 Series Fiberglass Reinforced Polymer (FRP) Structural Shape.

 

Olive Green with the addition of park supplied false timber stringers
Galvanized Hardware for Structural Members
80 PSF Live Load
25 PSF Wind Load
100 PSF Snow Load
Strongwell Design Manual
Drawings provided and sealed by a professional engineer in the state of Oregon.