Areté Structures designed, fabricated and supplied eight unique pedestrian bridges for the Oregon Parks and Recreation Department in the fall of 2018.  These bridges were dark brown in color with FRP decking; varying in length from 25 feet to 55 feet and up to 8 feet wide. This extra width can accommodate trail maintenance vehicles. All bridges kits were bundled together by the Areté team in Boone North Carolina and delivered on one load to Rooster Rock State Park and Sunset Bay State Park in the beautiful state of Oregon.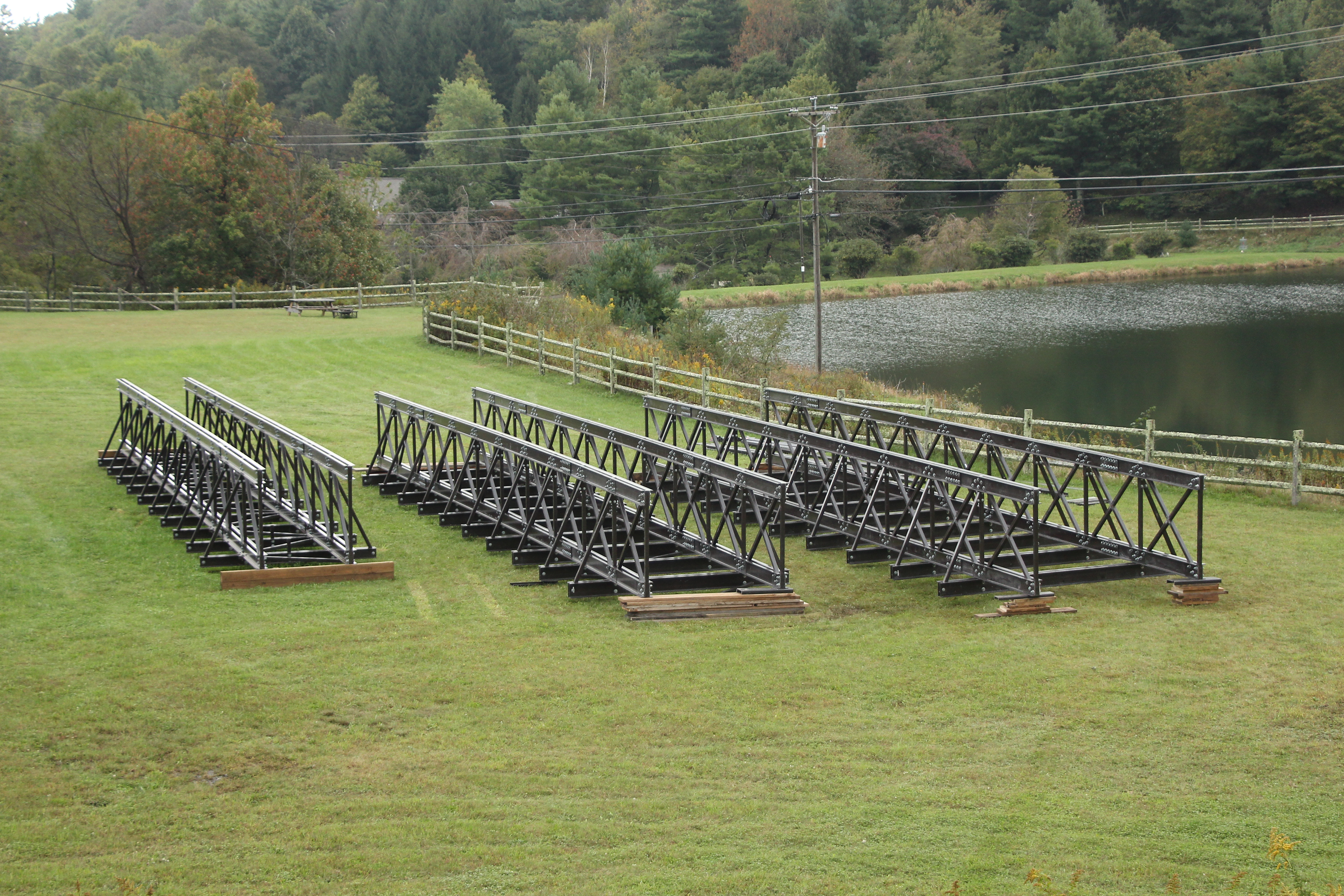 FRP BRIDGE DESIGN
Pony Truss Design
Bridge Spans

55'x6'
25'x6'
35'x6'
35'x6'
30'x6'
50'x4'
55'x4'
50'x8'

Strongwell EXTREN® 500 Series Fiberglass Reinforced Polymer (FRP) Structural Shape.
Dark Brown Color
Galvanized Hardware for Structural Members
18-8 Stainless Steel Decking Hardware
100-PSF Pedestrian Live Load; increased from AASHTO; typical is 90psf
Wind Load 125 mph
AASHTO Guide Specifications for FRP pedestrian bridges.
AASHTO LRFD guide specifications for pedestrian bridges.
ASCE Pre-Standard for LRFD of Pultruded FRP Structures.
Strongwell Design Manual
Drawings provided and sealed by a professional engineer in the state of Oregon.