FIBER REINFORCED POLYMER BRIDGE ABUTMENTS
OUR PRODUCTS
What is an FRP Bridge Abutment? 
The Areté Structures, fiber reinforced polymer (FRP) bridge abutment is the substructure at the end(s) of a bridge. Its purpose is to support the end(s) of the bridge to the ground. All bridges need abutments at each end to provide vertical and horizontal support. Typically abutments are made out of wood or concrete. By nature of abutments, they are frequently adjacent to waterways which leads to decay of any wood abutments and spalling of concrete. 
FRP has a significant advantage in these contexts as it is not susceptible to decay. FRP is also lightweight; therefore, it can be mobilized to remote trail locations easily and with minimal transport costs.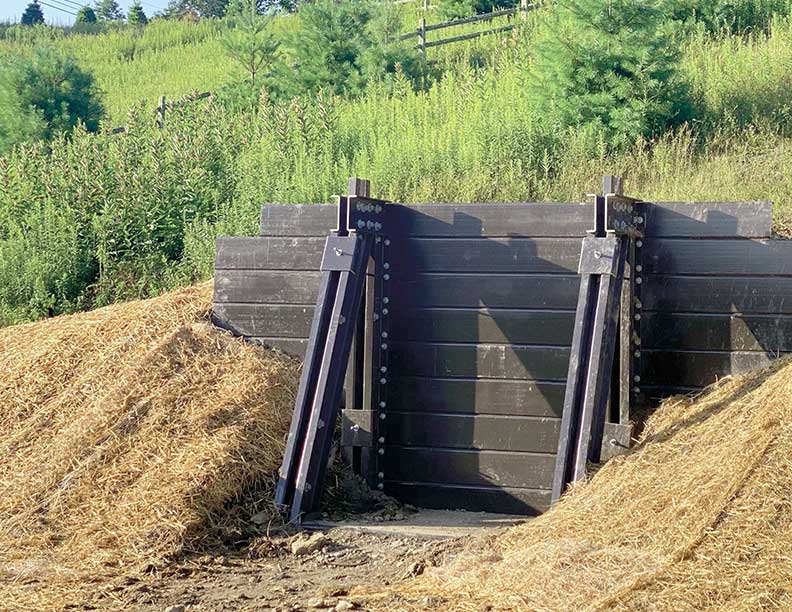 Areté Structure Abutment Design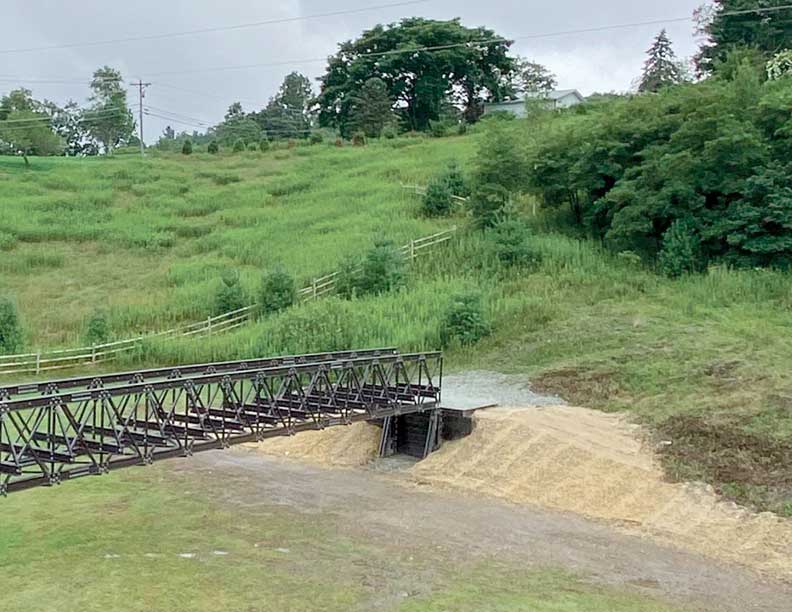 At Areté Structures, we're not just a bridge supplier. Our team fabricates and delivers bridge abutments using lightweight fiber reinforced polymer materials. We partner with our sister company, Areté Engineers or another licensed engineering firm to provide the structural design of the abutments.  
Areté Engineers will use the geotechnical information provided by the customer to design the dimensions and configuration of the abutment. A licensed geotechnical engineer typically provides geotechnical information. It includes information such as soil bearing capacity and other soil characteristics.
Assistance from Start to Finish

The Areté Structures team will work with you throughout the planning phase, from the delivery to the installation of your abutment and bridge. We perform all fabrication in-house in our facility in Boone, NC.
What is FRP?
FRP is a lightweight, durable material that provides tremendous value to a prefabricated bridge. FRP material has a 100+ year design life and requires minimal maintenance. 
Design Specifications
Height:

Up to 6 feet

Width:

6 feet and up

Colors:

Olive Green or Slate Gray

Uses:

Abutment or Retaining Wall

Backfill:

Compacted fill and gravel
FRP Bridge Abutments Features
Corrosion-resistant materials

Easy & quick installation 

Easy cutting/drilling for field modifications 

High strength-to-weight ratio

Lightweight bolt-together designs

Lower overall life-cycle cost

No need for concrete

UV resistant resins

Wide variety of sizes
Easy Installation. No Concrete. Lightweight.