Pedestrian Bridge Delivery
 At Areté Structures, we supply our customers with prefabricated pedestrian, equestrian, and trail bridges. We assist with your bridge project from the design process to delivery with an on-site, easy-to-follow set of assembly instructions. 
Our team will deliver bridges anywhere in the continental United States and Canada. 
Bridge Delivery 
Our bridges are typically delivered unassembled with a complete set of assembly plans and field assembly instructions. Learn more about the assembly process here. 
Fully Assembled Bridge Segments
The Areté team can deliver fully assembled bridge segments up to 10 feet wide and 35 feet long. The bridge segments allow the contractor to pick the bridge directly from the trailer. Then set the bridge in the final position, saving time and labor cost.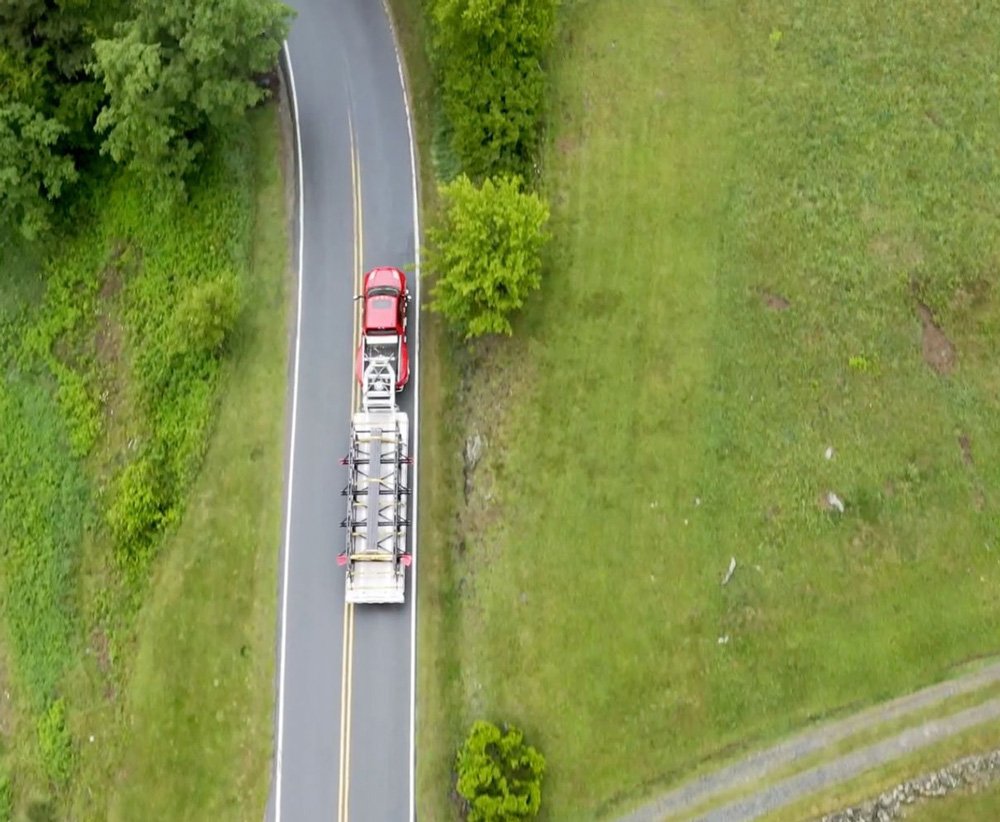 Fiber Reinforced Polymer (FRP) Bridges
We construct all of our prefabricated truss and I-beam bridges using fiber reinforced polymer (FRP) materials. FRP is a high-strength, lightweight, corrosion-resistent material. It is an ideal product to transport bridges easily, quickly installed, and extremely durable. 
FRP bridges are an ideal solution for pedestrian, bicycle, equestrian, and light vehicular use. The Areté Structures FRP trail bridges are an excellent option for remote bridge sites and come in an easy-to-assemble bridge kit. Learn more about the advantages of FRP here.
Engineering Services by Areté Engineers, PLLC
All engineering services are contracted to and provided by Areté Engineers, PLLC or another licensed engineering firm.
Design, Build and Assemble Services
Did you know when you choose Areté Structures, we will assist with your bridge project from start to finish?
Design
Our sister company, Areté Engineers, can assist with the planning and design phases of your project. Learn about our pedestrian bridge design. 
Build
Our proven manufacturing process eliminates human error and ensures all bridge parts are built to specifications. Learn more about our pedestrian bridge builders.
Assemble
We provide you with simple, easy-to-follow instructions on how to assemble your bridge. Learn about our pedestrian bridge assembly.