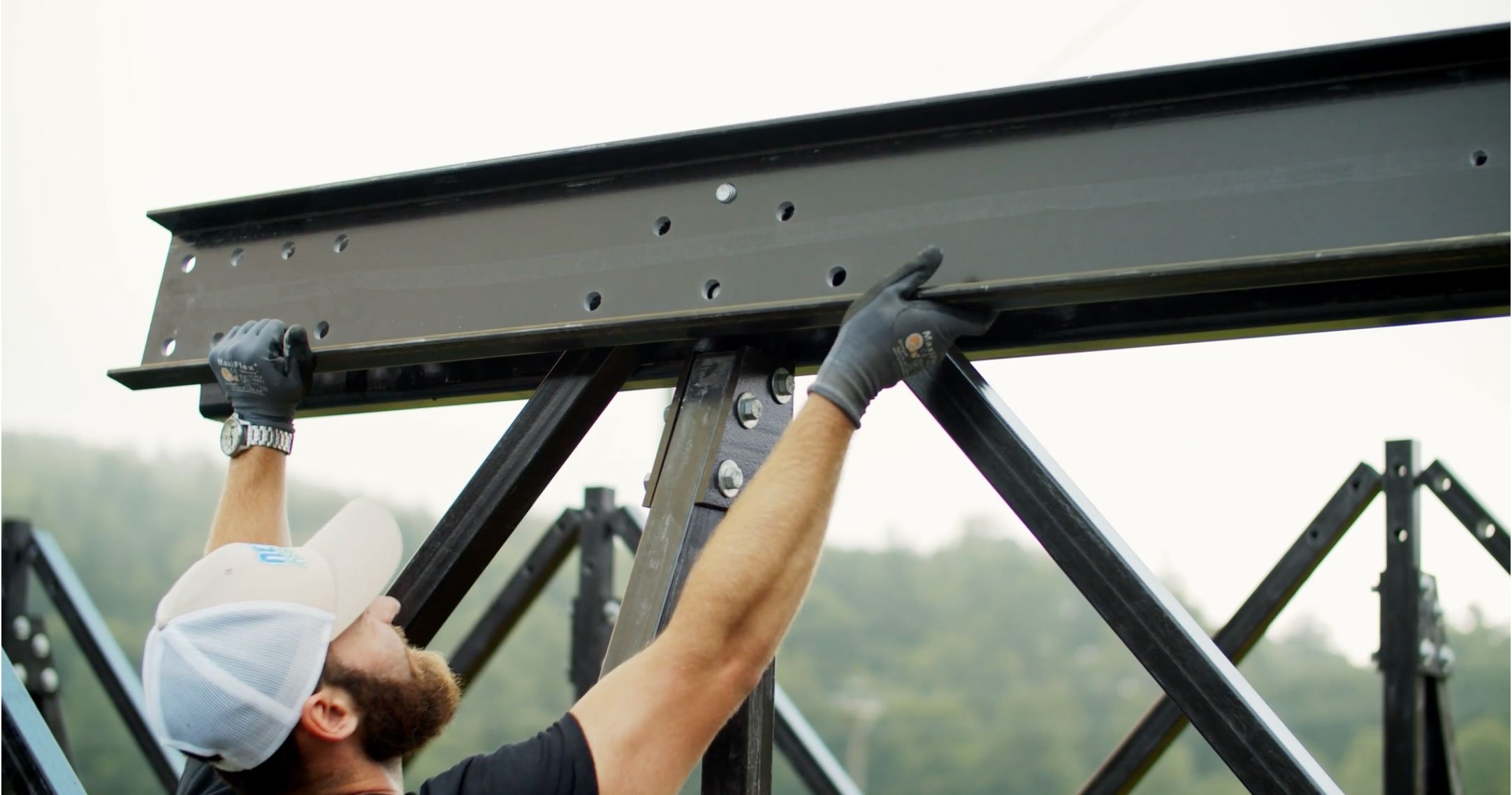 Precision CNC Machine
We utilize a precision CNC machine to fabricate all critical bridge members. To ensure all parts are exact and eliminate human error. During fabrication, hole location and profile tolerance are +/- 1/16".
Bridge Parts
All bridge parts are labeled within the shop to ensure assembly ease. We will provide all the hardware to assemble your bridge. The hardware will typically be Standard A307 hot-dipped galvanized (with stainless steel upgrades available).
Critical Component Pre-Assembly Certification
Quality manufacturing is key to preventing issues in the field. To help you with the assembly process, we will provide you with a critical component pre-assembly certification. This means our pedestrian bridge builders will pre-assemble essential components of the bridge to guarantee fit and function before shipment.
Fiber Reinforced Polymer (FRP) Bridges
FRP is stronger than structural steel on a pound-for-pound basis.
Corrosion Resistance
The fiberglass material will not rot or rust, and it's not affected by insects or sunlight.
Light Weight
Our fiberglass composite products weigh approximately 75-80% less than steel and 30% less than aluminum. Additionally, you can assemble FRP bridges using "unskilled labor."  
Lower weights mean:
Lower transportation costs

Easier and quicker installation

Less overall weight in structural designs
Our Other Pedestrian Bridge Services